Established in the year, 1998, we, Threestar Solutions & services Private Limited, are one of the reputed business organizations engaged in offering reliable logistics services.  Our mission is to provide highest quality of operational logistics services backed with complete business transparency. With an in-depth industry knowledge and state-of-the-art IT System, we have been successfully able to provide globally integrated, door-to-door forwarding solutions tailored to meet its customers' individual needs
As a Private Limited Firm, our business operations are led by Mr. Prakash Charatkar. His valuable experience of the trade assists us in preparing a feasible action plan for every project. Catering to client's specific business and expansion plans, our expertise lies in offering completely customized solutions as demanded by them. We operate with a closely knit network of branch offices located across the country, providing our clients expedited services – anywhere at any point of time. 
TSSPL
is run by team of motivated professionals who understand the core concepts of projects and the critical aspects of completing them on time by meeting the delivery deadlines. Our experience, education and training in this field enable us to transcend beyond customer satisfaction.
Vision & Business Policy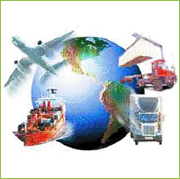 We envision our organization to be the leading logistics service provider globally, in due course of time and carry forward the name of our organization as 'sitting on tongue' name with the mention of the word logistics.
TSSPL
policy is to respect and appreciate the customer's needs.  We endeavor to provide our customers with the highest quality and cost-effective services through constant innovations in the field, enabling us to accomplish successful, long run business relationships.